| | |
| --- | --- |
| Name: | Catherine Zeta Jones |
| Birth Date: | September 25 1969 |
| Place of Birth: | Mumbles, West Glamorgan. A small village near Swansea, in Wales. |
| Height: | 5`8" |
| Origin of Name: | Named after her two grandmothers, Catherine and Zeta (pronounced Zee-Ta). The name Zeta comes from a name of a ship the grandmother's grandfather sailed. |
| Family: | Father: David, Welsh, runs a candy factory (hence her sweatness?). Mother: Pat, Irish, a seamstress (hence good taste in cloths?). Also has two brothers. |
| Favorite Sport: | Usually it is said rugby and golf... |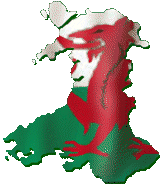 Catherine was born in Mumbles, Wales on September 25th, 1969. Mumbles was a small fishing village, and Catherine had a strong work ethic instilled in her at a young age. Her dad owned a candy factory, and Catherine has said that she has many fond memories of snuggling up to her father, who smelled like sugar. Still, neither fishing nor candy-making were the life for her, and she developed a passion for acting while still very young.
She began singing and dancing at the age of four, largely as a result of her involvement with the local Catholic congregation's amateur performing troupe. She began acting at age 11, playing the lean in a production of Annie and at 13 starred in a West End production of the musical Bugsy Malone.
When she was 14, former Monkees star Mickey Dolenz was touring Britain in a musical that required the participation of local teens in each city it visited. She auditioned for the Welsh version of the show and won a chorus spot. She so impressed the producers that they whisked her off to London to star in a production of The Pyjama Game. The talented teen acquired her first actor's guild card at the age of 15. Catherine moved to London from Wales at 15.
When Catherine was 16 she took over the lead in David Merrick's 4.
At 17, Catherine nabbed the lead in the British revival of 42nd Street. She was originally cast as the second understudy for the lead role in the musical 42nd Street, which entailed a grueling schedule. Her hard work paid off when both the star and first understudy were absent the night the play's producer, David Merrick, was in the audience, and she was given the lead for eight-weeks.
Next was France, where she made her film debut in French director Philip de Broca's 1990 film Scheherazade. She returned home a year later after being offered a role in a TV series called The Darling Buds of May. The show was a big hit in the United Kingdom, and Catherine was becoming a first class star.
During the series' enormously successful three-year run, its star made her first inroads into Hollywood with a prominent role in an episode of ABC's The Young Indiana Jones Chronicles.
When the intense pressure of having the tabloids dog her every move wore down the realm's most eligible sex symbol, she decided it was time for a change of scenery, post haste. As she later confided to one interviewer, "The intrusion into my life got so bad I actually drove my car into a lamppost trying to get away from paparazzi one day. It was at that moment that I decided to flee Britain and live in America." Though crossing the pond proved a simple adjustment, Catherine quickly discovered that her U.K. superstardom was not directly translatable into Hollywood fame and fortune.
In 1994 she made a strong impression in the lead role of CBS's Hallmark Hall of Fame presentation of Return of the Native (1994). The following year she shone in the title role of the miniseries Catherine the Great. She landed some feature film roles - Christopher Columbus: The Discovery (1992) with Marlon Brando, Splitting Heirs (1993) with Barbara Hershey and Rick Moranis,The Phantom (1996) with Billy Zane. She soon landed a role in a television movie, Titanic, a precursor to the motion picture.
Film-producer, Steven Spielberg was in pre-production for The Mask of Zorro when he caught Catherine in The Titanic miniseries. He needed a fiery actress to play the aging Zorro's daughter and the new Zorro's lover. The next day, he called director Martin Campbell and suggested the director consider her for Elena. Zorro was a hit with critics and audiences alike.
The Mask of Zorro reunited Catherine with Anthony Hopkins, who previously directed her in a 1992-theater production of the Dylan Thomas play Under Milkwood. Her dance background was invaluable for her fencing training but she had nothing, except her backside to fall back on when it came to learning to ride.
Her exotic appeal was recently played up for her role opposite Sean Connery in Entrapment, a sexy jewel thief caper.
Catherine's next role is starring opposite Sean Connery in Fox's $100 million The Entrapment (1999). She next starred in The Haunting of Hill House (1999).
1999
Still among the ranks of the unwed, Catherine currently lives in Los Angeles with her brothers; as she put it in an interview with In Style, "I have an endless supply of Welsh blood coming and going. [My brothers] keep my feet on the ground."


---
12/1 - 2000
Catherine and Michael Douglas have finally made it official, they're going to get married, so maybe now they're gonna get some peace from reporters speculating if they were going to get married.
Anyway Michael Douglas posted this note on his website:

"I am very happy to announce that I am engaged to Catherine Zeta-Jones. I proposed to Catherine on New Year's Eve, at my house in Aspen. I met Catherine at the Deauville Film Festival in August of 1998, and we have been dating since March of 1999. We plan to marry sometime this year, however, no date has been set. Check my web site in the future and you'll be among the first to know."


---
12/2 - 2000
Britain's top-selling Sun tabloid reported Friday that Catherine Zeta- ones is pregnant with her fiance Michael Douglas.
"Zeta Jones was three months pregnant and bouts of morning sickness had forced her to withdraw as a presenter at this week's Golden Globe film awards in Hollywood", the Sun said, citing a a source close to the 33-year-old actress.


---
30/3 - 2000
As most of you know, Catherine Zeta-Jones & Michael Douglas, has been engaged the last three months, and now news about their upcoming wedding has appeared. Michael Douglas has booket the romantic Scottish castle "Skibo Castle" for 50.000 L, for two weeks in September this year. Skibo has golf and fishing, or you can take a walk in the highland, and hopefully this is going to make the guests happy.


---
9/8 - 2000
Mr. Showbiz writes:

LOS ANGELES (Reuters) — Actor Michael Douglas and his fiancée, Catherine Zeta-Jones, Tuesday became the proud parents of a baby boy, their publicists said.

Dylan Michael Douglas was born at about 6 p.m. at Cedars-Sinai Medical Center near Beverly Hills, Calif., said Allen Burry, a spokesman for Douglas' Furthur Films production company.

"They're ecstatic," Burry told Reuters.

The baby weighed in at 7 pounds, 7 ounces and measured 21.5 inches, he added.

The baby is the first for 30-year-old Welsh actress Zeta-Jones. Douglas, 55, has an adult son, Cameron, from his first marriage to Diandra Douglas.

Michael Douglas and Zeta-Jones met at the Deauville Film Festival in France in August 1998, began dating in March 1999, and got engaged on New Year's Eve. No date has been set for their marriage.

Zeta-Jones' film credits include Entrapment and The Mask of Zorro. Douglas' recent credits include A Perfect Murder and Wonder Boys.